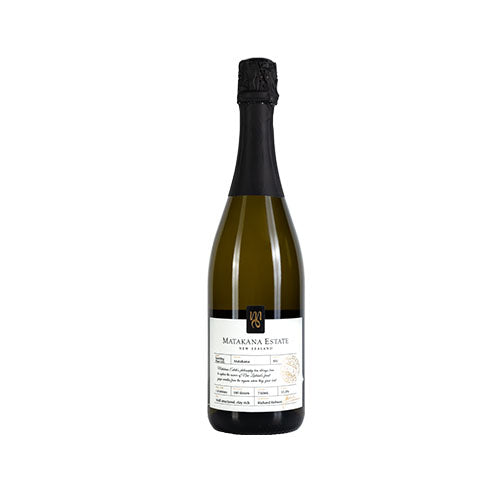 Matakana Estate Pinot Gris NV is a delightful and unique wine that is sure to captivate your senses. This exquisite blend is crafted with meticulous attention to detail, combining a mixture of different vintages to create a truly exceptional flavor profile. With only 160 dozen produced, this wine is a rare gem that deserves a place in your collection.
One of the standout features of Matakana Estate Pinot Gris NV is its aromatic bouquet. As you uncork the bottle, the air is filled with the enticing scents of stone fruit, ripe pear, and red apple. These fruity notes are complemented by subtle hints of citrus and fig, adding layers of complexity to the wine's aroma.
When it comes to taste, Matakana Estate Pinot Gris NV does not disappoint. The carefully selected blend of different vintages results in a harmonious combination of flavors. On the palate, you will experience the luscious sweetness of stone fruit and pear, beautifully balanced by the crispness of red apple and the zesty undertones of citrus. The lingering finish is graced with a delicate touch of fig, leaving you with a memorable and satisfying aftertaste.
With an alcohol level of 13.5%, Matakana Estate Pinot Gris NV offers a balanced and enjoyable drinking experience. Whether you're enjoying it on its own or pairing it with a variety of dishes, this wine is versatile and sure to enhance any dining experience.
Due to its limited production, Matakana Estate Pinot Gris NV is a wine that stands out from the crowd. Each bottle is a testament to the dedication and expertise of the winemakers, ensuring that every sip is an exceptional one. Whether you're a seasoned wine connoisseur or simply someone who appreciates the finer things in life, this wine is a must-try.
Indulge in the rare and exquisite Matakana Estate Pinot Gris NV and embark on a journey of flavors that will delight your palate. Don't miss the opportunity to savor this unique blend of different vintages, as it is sure to leave a lasting impression. Cheers to the craftsmanship and passion behind this remarkable wine!