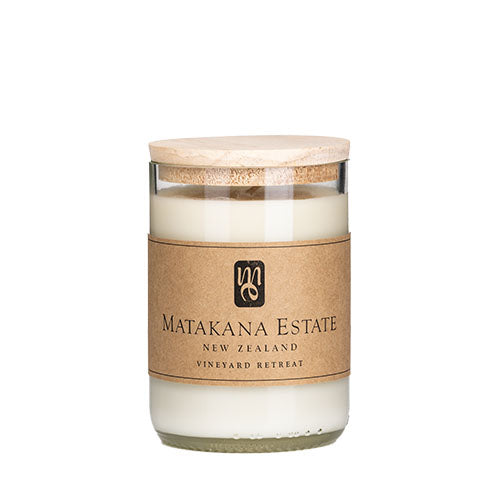 Feel the vibes of this hippy seaside town. Breathe in the smell of the sun, sand, sea and surf at the spritz of Raglan Vibes a perfume inspired from the sights, sounds and smell of the town of Raglan. The fresh citrus and tropical fruit fragrances form the top notes that slowly meld into deeper spicy notes, so reminiscent of the vibrant and lovely Raglan and its community.
Approximate Burn Times:
360g - Re-purposed Wine Bottle - 60-80Hrs
All candles are non-toxic, free of any additives, dyes, paraffin, petroleum and phthalates.